We normally have more than 1 video for each episode / movie. Please try video from all servers before reporting for error.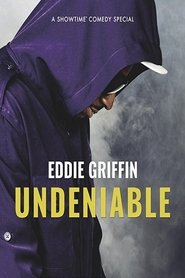 Eddie Griffin: Undeniable
This comedy special is Griffin's magnum opus about the world, relationships and humanity as a whole. He celebrates his 30-year anniversary in comedy by being on stage and pulling laughter from his fans during the live taping.
Duration: 1h 14m
Quality: SD
Release: 2018